Day 1 :
Keynote Forum
Northland District Health Board
Time : 10:40-11:20

Biography:
Manjula Ricciardi is a Geriatrician and Stroke Physician. She has collected experiences on acute stroke management and stroke rehab. She is currently an Acute Stroke Physician and Community Leader for the Rehabilitation Stroke Service at Whangarei Hospital. She is a Member of British Association of Stroke Physician UK, Stroke Society of Australasian, Australasia Stroke Trials Network and has Fellowship with RACP. She also has particular interest for rehabilitation post-stroke.
Abstract:
Spasticity is defined as a motor disorder characterized by a velocity-dependent increase in tonic stretch reflexes (muscle tone) with exaggerated tendon jerks, spasticity results from hyperexcitability of the stretch reflex, one component of upper motor neuron syndrome. This may affect limb position and activities of daily living. Spasticity contributes to disability in post stroke patients with a frequency of 41.6%. Botulinum toxin is a neurotoxin that acts on the neuromuscular junction at the presynaptic site. It inhibits the release of acetylcholine, thus leading to muscle weakness and reduced muscle tone. Botulinum toxin treatment in post-stroke upper and lower limb spasticity is a safe and effective .Procedure to decrease muscle tone and increase the range of motion. Post-stroke rehabilitation is important to reduce disability and Botulinum toxin type A injections is considered a gold, Standard treatment for focal spasticity.
Keynote Forum
National Open and Distance University UNAD - Picología - COLOMBIA
Time : 3:05-3:20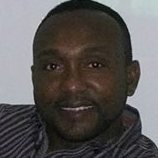 Biography:
José Antonio Gómez Rodríguez is a graduate in Psychopedagogy from the Universidad del Atlántico in Colombia, he developed a Master's degree in Human and Multidisciplinary Behavior at the University of Buffalo, USA. He studied doctoral studies in social research at the Catholic University of Argentina and the I.S.A. of Havana - Cuba. He currently develops studies and research in psychology at the National Open and Distance University of Colombia being the founder of the research group Neurounad2000 that specializes in the search of experimental psychotherapeutic processes related to neurosciences.
Abstract:
The psychotherapeutic considerations: brain behavior against grief as psychopharmacological support in adulthood, is a research proposal that involves scientific methods within the psychotherapeutic dispositions that currently are developed in front of patients who experience pathologies related to the different experiences that from the duel can develop a subject; this is how the present work tries to determine the organization of individualized psychological and psychopharmacological therapy (Psychiatry) based on the results that exposes the brain activity of a subject and sustained by the neuronal disconnections suffered by an individual suffering a stage of grief, developing pathologies such as: depression, anxiety, stress and even reach suicide. Similarly, it is intended to demonstrate and raise awareness that the changing brain activity of those who suffer a grief should be treated psychopharmacologically distinct, individualized and with clinical supports that contribute to improving the quality of life that a patient experiences during this stage.