Day 2 :
Keynote Forum
Leiden University Medical Centre
Time : 11:00-11:30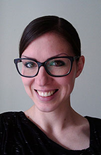 Biography:
G.V. Anguelova completed her medical training in 2014 at the Leiden University Medical Centre. In 2012 she also obtained an engineering masters degree in Biomedical engineering (Biomechatronics) at the Technical University in Delft, The Netherlands. She is currently finishing her PhD thesis on Neonatal Brachial Plexus Palsy and is working as a neurology resident in Haaglanden Medisch Centrum in the Hague.
Abstract:
Neonatal Brachial Plexus Palsy (NBPP) may lead to permanent impairment of arm function. As NBPP occurs when central motor programs develop, these may be ill-formed. We studied elbow flexion and motor imagery with fMRI to search for abnormal motor programming. We compared the cortical activity of adults with conservatively treated NBPP to that of healthy individuals stratified for hand dominance, using fMRI BOLD tasks of elbow flexion and motor imagery of flexion. Additionally, resting-state networks and regional gray matter volume were studied. Sixteen adult NBPP patients (seven men; median age 29 years) and sixteen healthy subjects (seven men, median age 27 years) participated. Cortical activation was significantly higher in patients during flexion imagery compared to healthy individuals and it increased with lesion extent and muscle weakness. The contralateral and ipsilateral premotor cortex, and the contralateral motor cortex showed stronger activity during imagined flexion in the right-handed NBPP subjects compared to healthy individuals. Activity patterns during actual flexion did not differ between groups. No differences in resting-state network connectivity or gray matter amount were found between the groups. NBPP affected imagined but not actual elbow flexion, suggesting an impairment of motor planning which would indicate abnormal motor programming in NBPP.
Keynote Forum
ChairPerson
Time : 17

Biography:
Wei Chieh, Chang belongs to Department of neurosurgery and Department of neurology , focused on Ultrasound Brain Treatment Center, Show Chwan Memorial Hospital, Chang Hua .
Abstract:
During the study period, a total of 12 patients (10 males and 2 females, age from 27 to 76 years-old and symptoms persisted from 6 to 35 years) with ET were successfully underwent MRgFUS unilateral VIM thalamotomy (10 left VIMs and 2 right VIMs). All the enrolled patients were evaluated before the treatment and after with a clinical control of the treatment effectiveness. The target was defined real time with patient's subjective statements during low power sonication. As a consequence, the treatment protocol was adapted by applying repetition of the final temperatures 56°C to 59°C. MRI showed thermal lesions on VIM in T2-weighted (T2w) images after sonication. All the ET treated patients who completed the procedure showed immediately free from tremor , with no intra- or post operation severe permanent side effects.
CONCLUSIONS:
This is the first experience in Taiwan of a unilateral thalamotomy using the MRgFUS. Our experience demonstrated the feasibility, safety, and accuracy of the MRgFUS thalamotomy in treating ET. In the treatment of movement disorders, the MRgFUS may be an alternative choice.
Post-Stroke Depression | Neonatal Brachial Plexus Palsy | Neurobehavioral | ACE Inhibitor | Multiple Sclerosis | Potassium Redistribution
Location: Melbourne, Australia